A while back I mentioned that we were
overstocked with roosters
. I finally got around to posting some photos on craigslist: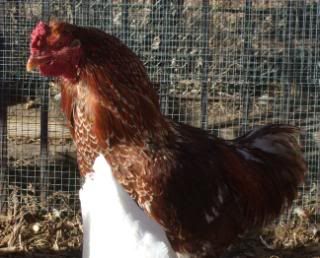 We do sometimes raise our own chickens for eating, but it has been so cold that I have not wanted to send these two to 'freezer camp'. Then, it was so warm and pretty and nice outside, and I didn't want to spend those limited lovely winter days butchering these two yahoos.
So, I sold them, without regret, and Parrot can rule our roost! Well, unless Penguin decides she's in charge. More on that soon!