Under
'the shed'
- the one that hubby fixed up so nicely earlier this summer - there is a cellar. It has the pressure tank for the well, some well-related electrical stuff, and a fair amount of space.
Well, now it does, since we cleaned it out and fixed it up. Hubby was sweet enough to insulate the ceiling to keep the temperature more regular. He even insulated the lift-up door!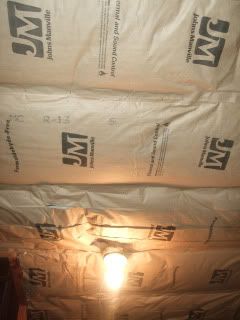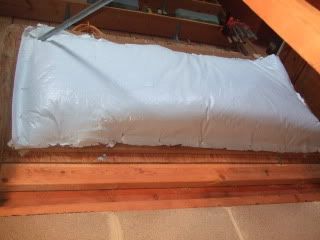 I went through all the accumulated stuff that was down there and then swept out the spiders, cobwebs, spiders, dirt, cobwebs and spiders. I don't like spiders. Or cobwebs. Or especially, spiders. But they are all cleared out now - at least that's what I keep telling myself. I have to put some screening over this air 'vent' (hole) to keep them out.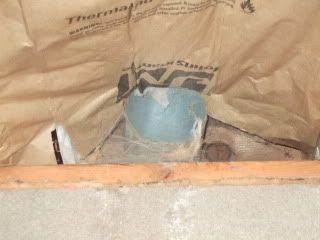 There's room for all the empty jars. Most of these are canning jars. Some are gallon jars we use to store things like dry beans, dried fruit, etc.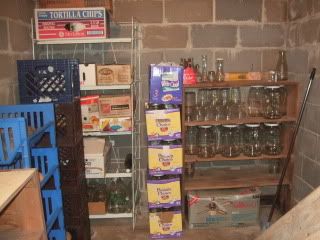 And here - more canning jars. And these are just the empties. Mercy.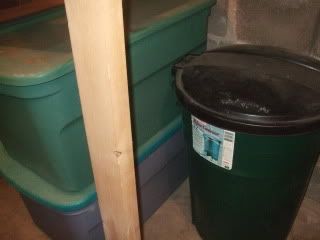 It's staying fairly cool in the cellar. Cool enough to store potatoes. Yay!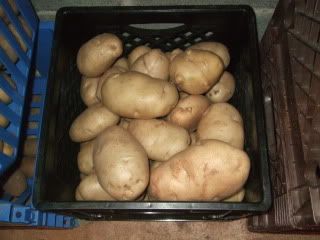 Look at these monsters! The babies in the back will get planted next Spring, along with some more standard sized seed potatoes.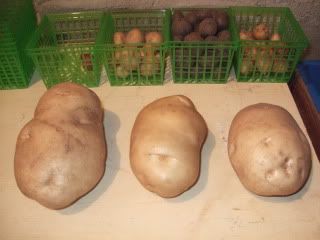 We still have more potatoes to dig, but at least we have them started. Top to bottom: Colorado Blue, Yukon Gold, Red-Skinned, Kennebec (also in the crate to the right) and Russet.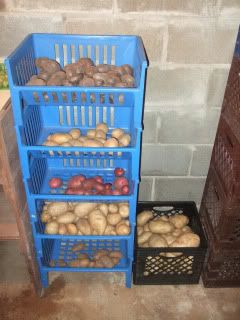 There are still empty shelves for turnips, rutabaga, carrots, beets, winter squash and who knows what else? Just, please....no spiders.