I'm kind of excited to tell y'all something. Right now we are in the midst of 'the big spring order' through this buying group we belong to. It's an opportunity to buy all sorts of wheat berries, other grains, dehydrated and freeze dried foods, spices, books about self-sufficiency...a LOT of stuff. I went through the pantry this past weekend. Do we need wheat gluten? Oats? Are we low enough on any kinds of wheat to re-stock? What about the instant refried beans, or yeast?
It turns out that I have a short list this year: rolled (old fashioned) oats, powdered milk to use in baking mixes, and that's it. That's
it!
I thought I might need yeast, but I have an open brick in the freezer and another brick in the pantry. I thought it might be time to buy durum semolina wheat berries, but when I checked, I have enough. Instant refried beans are still fine too, so we can wait.
Meanwhile, I've been comparing prices through the co-op with some other resources out there. The co-op sells 25 lb. rolled oats for $16.10 (I think that includes shipping, but it might not), but the local LDS Home Storage Center has 25 lb. rolled oats for $15.35. I am not part of the LDS faith, but they allow non-church members to purchase, at least in my area. Powdered milk via the co-op is $66.55 for six #10 cans...and I have to buy six at a time. The LDS Home Storage Center will let me purchase single cans for $8.60 each. Not only is the price lower, but I can purchase one or two, instead of six.
As for the other things that I don't need yet, instant refried beans are a little less at the Home Storage Center and yeast is quite a bit less expensive at Sam's. We just got a free Sam's membership, so I will get some when it's time. The one thing I can't find elsewhere is the Durum Semolina Wheat Berries....then again, they are a specialty wheat, and I have enough to last a good while.
This is all great news! Husband and I started saving half of each month's grocery/household money several months back in preparation for this order, and now we don't really need to order anything. I will go and get the oats and powdered milk some time soon, but I'm not out of either one just yet, so I will plan accordingly.
Now I can consider some things that are more 'extravagant'. I'm looking at freeze dried strawberries as a possibility, and I'm going to look into purchasing beef from a farmer instead of from the supermarket, if I can find someone who doesn't require me to buy half a cow (there are only three of us, after all). I might even get some ground bison - a favorite of mine.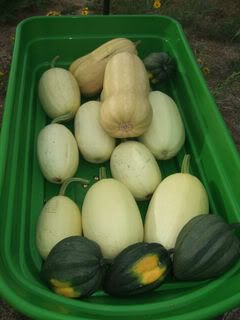 If you had some stock-up money and your basics were covered, what would you consider? Is there something that you put off as extravagant, but later found to be a real blessing to your pantry? Please leave a comment and help me expand my horizons!
Shared at: