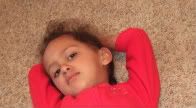 Little Bit has a cold. So do her parents, though I'm pretty well all better. Still, in light of all the sniffling and snuffling, I'm planning a soup-heavy week.
Thanks to Laura at
orgjunkie.com
for hosting Menu Plan Monday!
Breakfasts:
(some will repeat)
bagels, cream cheese, orange wedges
peanut butter toast, apples or applesauce
cereal with milk, bananas
homemade breakfast burritos, oranges
home-made zucchini bread, applesauce
Lunches:
Lunch is our main meal this week, per hubby's work schedule.
S: chicken (I used turkey) enchilada soup garnished with tortilla chips, salsa, sour cream and hot sauce, smoothie pops
M: blueberry pancakes w/syrup or applesauce, pan-fried spam, milk or fruit smoothies
T: French onion soup, green salad, crackers with cheese or tuna salad, oranges
W: hot wing sandwiches, cole slaw, carrot sticks, applesauce
R: saimin (Asian noodle soup) with wontons, carrots, celery, cabbage, peas & mushrooms, pineapple
F: thin-crust pizzas (made on flour tortillas), green salad, oranges
S: hamburgers w/fixins, home-made oven baked fries, fruit smoothie 'shakes'
Suppers
are generally whatever we had the day before for lunch - I make enough for us to have planned leftovers. (Hubby is at work during supper time.) That changes on the weekend, so we'll do 'Leftover Roundup' on Friday. Saturday seems really far away right now as it is, so I'm leaving that second meal open - if we're still a bunch of sickies I can make more chicken noodle soup, otherwise we might have bean tostadas, or we might go out somewhere. :)
Snacks:
home-made zucchini bread (from the freezer)
graham crackers and applesauce (from the freezer)
string cheese, crackers and V-8 juice
orange wedges and popcorn
carrot sticks w/peanut butter
homemade trail mix - dried fruits, cheerios, kix, nuts
Smoothie Pops - I combined grape juice and frozen bing cherries, made that into a blender smoothie, then froze it in popsicle molds. They are tasty, healthy, and good for soothing scratchy throats.
If you haven't already, remember to sign up for
my current giveaway
. Monday 1/25 is the last day to sign up. Good luck!