I spent half the day cleaning the kitchen (and I'm not done yet!), but we also got our home ready for fall...
We gutted and baked a homegrown pumpkin after breakfast. Little Bit would like to try pumpkin pancakes in the morning.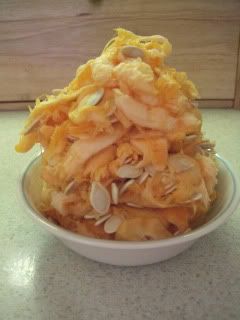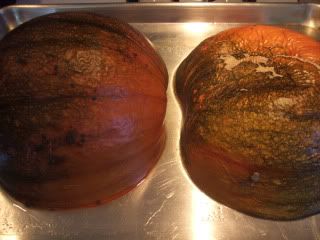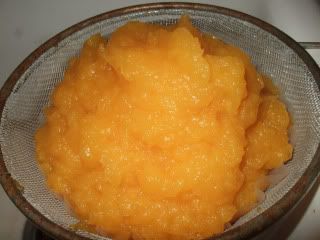 We made some arrangements, and decorated some pumpkins too.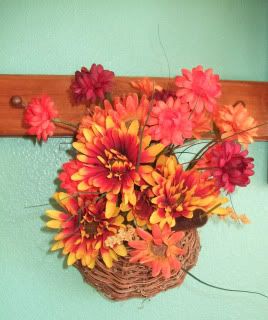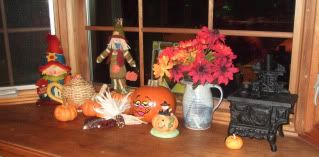 This is the tiniest pumpkin this year. Little Bit grew it herself!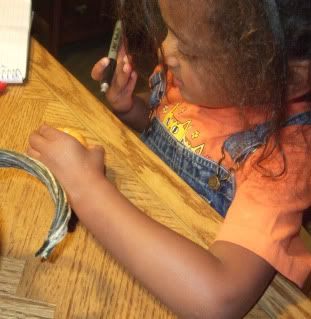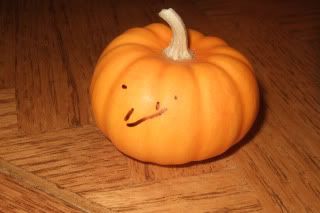 And this is her favorite decoration!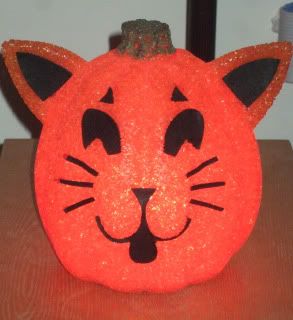 It glows!