Every now and then I realize that I can hear myself think - a certain little someone is not telling me about the picture she is drawing, asking me what they took out of the dog so that she cannot have puppies, or requesting peanut butter and jelly sandwiches.
Even though it's never really been anything bad, when she's that quiet, I always get a little nervous.
Usually, though, it's all good.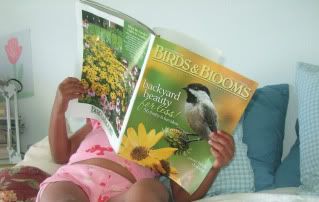 Reading. It's FUNdamental!!
I have to admit though - hearing a 3-year-old try to wrap her mouth around 'fallopian tubes' is kinda cute.