We almost never see snakes here. This makes me sad, because I really love them (the non-venomous ones, at least).
Yesterday morning I was putting a bucket away when I found this garter snake, mid meal.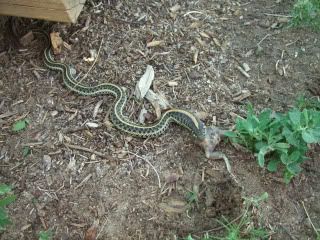 I know. Kinda 'ew', but kinda cool too!
But also kinda 'ew'.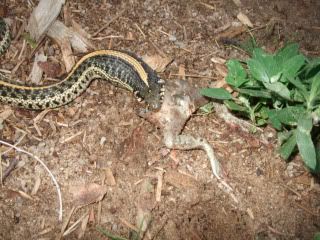 I think all the animals are doing better with all the rain we're getting this year. If that means more snakes for me, then yay! Especially whatever eats gophers. Especially one that's big enough to get that gopher that keeps tunneling under the clotheslines. Enough already with that!
In other news: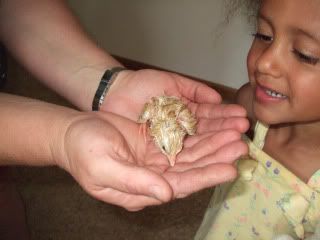 More about that soon! ;)