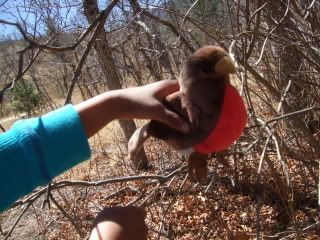 One warm, sunny day in the not-too-distant past, we went to the nature center to do some bird-watching.
Due to budget cuts, the visitor center was closed, but we were still free to roam the trails and observe the songbirds.
Bird watching requires a level of patience, stillness and quiet that Little Bit is still working at. However, since this is a well-used nature center, I think the birds are a bit more forgiving of talkative, wiggly children. We saw many different birds, and heard even more in the distance.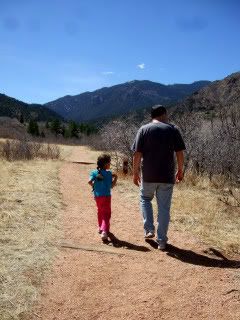 We hiked some trails and walked along the creek. It is early in the season. Nevertheless, we spotted butterflies, saw lots of budding trees and enjoyed the wonderfully honey-like scent of the cottonwood buds that are just about to open. All in all, it was a wonderful day!