It has been a spectacularly busy week! The weather has been gorgeous, so I've done a bit of shoveling. The ducks have spent the week in the future greenhouse, and that allowed me to scoop up the top 6 inches or so of their pen, take it to the garden, and then refill the duck pen with some sandier, far less fertile soil.
The chickens and ducks love it when we work outside because they get to come out of the house and run and roam the farmstead. We can't leave them out unprotected because they get eaten by dogs, hawks, etc. (mostly dogs), but if we are out, they are too. So they've been loving all the outdoor play time.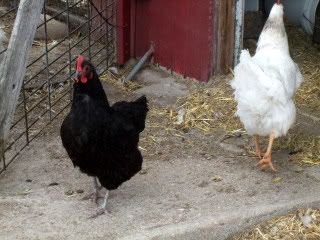 With the warmer, sunny days we've been getting a few more eggs. For the first time ever, we've gotten 1 egg per duck, too! Last year, only one was laying, but now, we have gotten eggs from all three of our girls. Duck eggs have a more rubbery texture - not my favorite for eating, but they are fantastic for baking, especially at high altitude.
The library has kept us busy as well. Little Bit talked me into attending three programs this week - storytime, a Dr. Seuss celebration, and Paws to Read, where the kids take turns reading stories to a dog. It's always good to be in the library, though. I've picked up some work hours (I am a sub for the library district) for this weekend.
Little Bit's New Library Tote
I've finished the draft for my paid writing assignment, and I've been offered some at-home work scoring written essays on standardized tests. Every little bit helps, and I am grateful for opportunities to help out while still staying home with Little Bit.
It has been a good, busy week. How about you?
Linked to
Farm Friend Friday