Little Bit has a good friend just across the field. Through the winter, they don't seen one another as much. Many of their get-togethers are spur of the moment, so there are more of them during warm weather, when everyone is outside more often.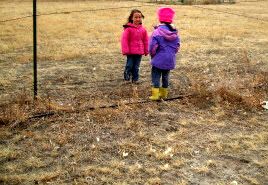 Our last warm spell, they saw one another and ran to the fenceline.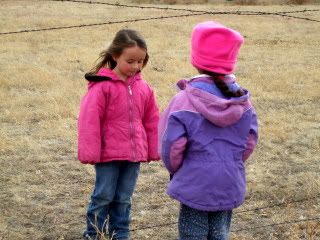 They spent a little time catching up. Then our sweet neighbor crossed over to play for a while.
The weather is warming up! Are you out more? Do you see your neighbors more frequently? Isn't it nice to reconnect?
This post is linked to
Farm Friend Friday
. Come have a visit!