As is the case with many of our adventures, this one begins because of a book:
Hubby had a certain little something from his own childhood that he brought out the other night.
Easy to hold and strum...the perfect size for a young'un.
Er, Daddy...I think it's my turn again!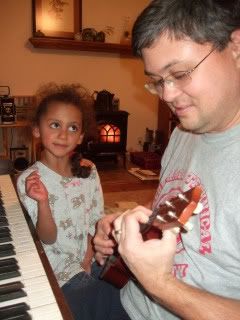 But you may have noticed, the book is in the background. So this is more the freestyle,
parents need some earplugs
experimental stage.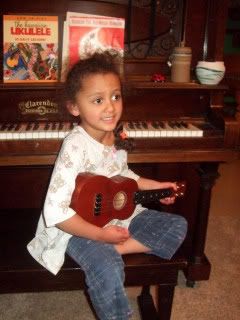 Also, the ukulele will only hold tune for about 3 minutes, so we have to figure that out as well.
In the mean time, Little Bit is learning to play Twinkle, Twinkle, Little Star here...
...and it sounds a little better every day!