If you're homeschooling like us, you've probably noticed that there are lots of places to get free ideas and inspiration for fun learning activities. My favorite place of late is our local library, where we got this book. For free!
I have Little Bit go through the books we bring home. She takes a stack of bookmarks and marks the activities that appeal to her. I gather materials as needed, and that's pretty much it, at least for now. Here is a recent activity:
First, we read through the instructions. We make sure we have all our materials and that Little Bit understands what to do.
Measure and mark.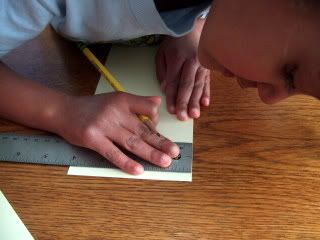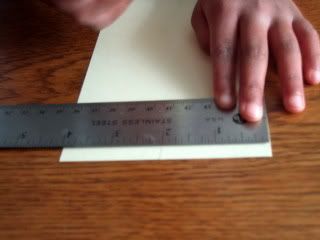 Cut, decorate, enjoy.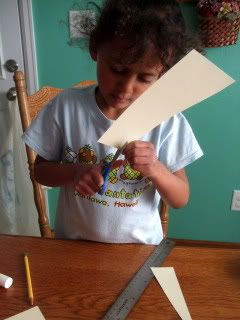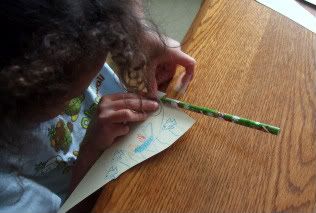 If you're not familiar with Janice Pratt VanCleave's books, check them out! She has lots of activities and experiements for math and science that can be done with stuff-on-hand, which is a huge plus for actually getting them done. Little Bit had fun making a banner, but also reinforced some knowledge about triangles - that they have three angles and three sides, that the angles/sides join together to make a shape, that 'tri' means three. She has since made a few more banners and is eager for the next activity. (She has marked about fifteen of them!)
What's your favorite place for free homeschooling ideas? Leave a comment and let me know - I'm always on the lookout for more. Thank you!