Welcome to 2011! We celebrated New Year's Eve with a family party, planned and prepared by our own little girl! She loves parties and celebrations, and she has a lot of great ideas. She made a list of activities and snacks and got to work.
She made noisemakers and hats, then she organized all the party supplies.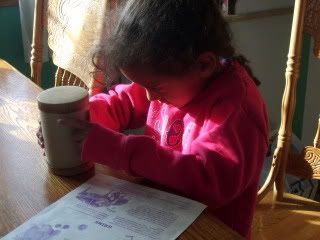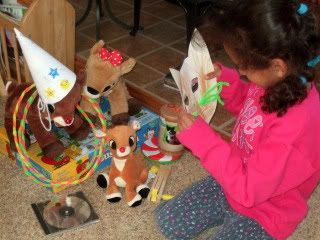 Next, the food. She decided on fruit kabobs and sausage/cheese crackers. I got to help with some things too - I made the popcorn! We wanted sparkling grape juice. Since we have grape juice and a seltzer bottle, so we (well, I) figured we could make our own.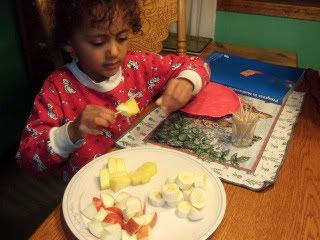 Another outfit? No wonder there's always so much laundry!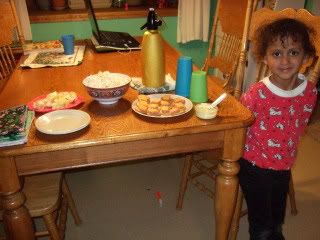 The snacks were delicious! Great job, Little Bit! I was wrong about the sparkling grape juice, and we ended up with cups of foam, but we still had a nice time.
We played Rudolph Ring Toss and The Busytown Game. There was some dancing too! Because midnight is so late for such a Little Bit, she partied in her PJ's.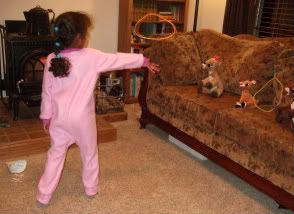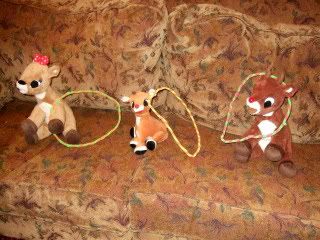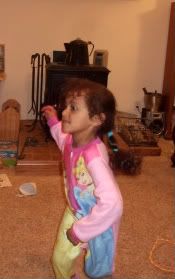 At..."midnight"...we used our noisemakers to ring in the new year. Watching the clock...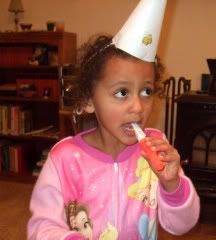 Almost...er...midnight...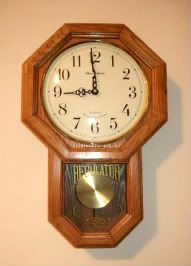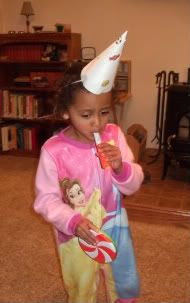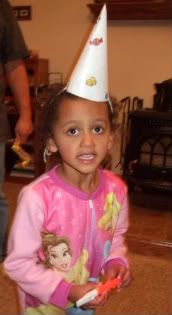 Happy New Year, everyone! May you be blessed with good health, prosperity and people who love you.