We have had a few days of bitter cold temperatures, particluarly at night.
We have kept a fire much of the time...
...and spent our days reading, snuggling, playing and having all sorts of indoor fun. We've also redisovered some of the yummy ways to enhance a humble pack of ramen noodles!
Mr. Morton has been in. Tallulah wants nothing more than to play.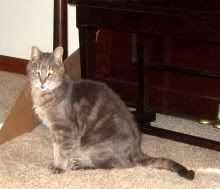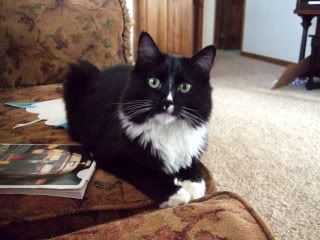 Morton, however, is having none of this nonsense.
We have housed the ducks with the hens at night, and everyone seems to have made it through just fine.
Wishing you a hot bowl of soup, a cozy spot and someone to snuggle with on a cold day.
-Laura at TenThingsFarm