First, she watched
this video
with her dad.
(How adorable is this fella?)
After a quick trip to Home Depot, they got to work.
Measure twice, cut once!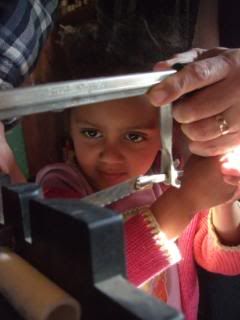 Then she used a sanding sponge to get rid of the rough edges.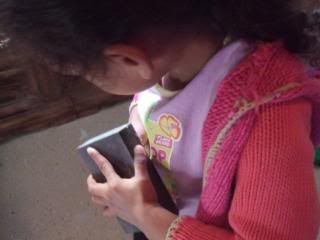 My requests for a smile were met with this. She doesn't want to pose, she wants to build! Sorry, baby.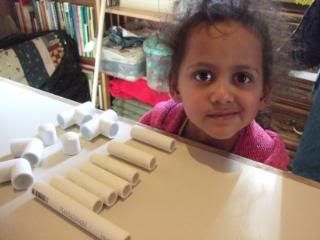 Next is layout, assembly and the firing of marshmallows.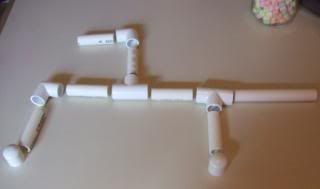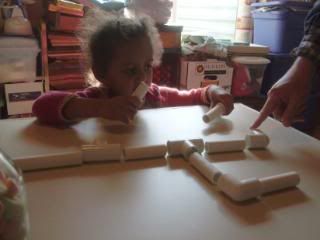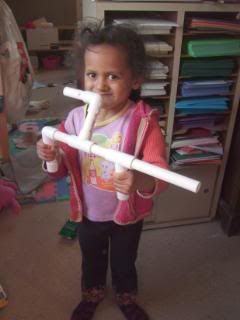 It works GREAT. Put a mini marshmallow up top in the...chamber? Give it a good blow, and have some fun! I don't have any action shots just yet, because it all happens so fast!
They made three, so we each have one. We don't shoot one another, but target practice is fun! And guess who cleans up after? Then she runs around for an hour, has a sugar crash, and we're back to normal.
I can hardly wait until spring when we can use them to feed marshmallows to the hens!