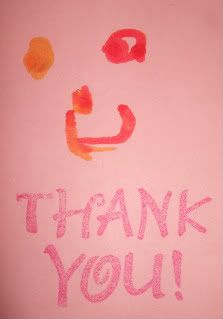 Little Bit made thank-you notes to send to family.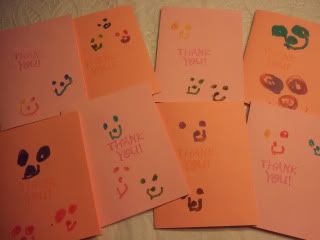 I showed her how to 'work' the rubber stamp. She did them all by herself.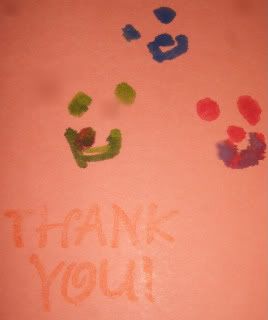 We are a little late getting them made, written, sent out, but hopefully, the cuteness will make up for that a little.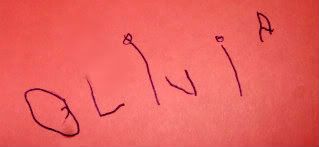 I wrote the long part, but she signed them herself. Yay!
I've made a few thank-you cards lately too - I'll take some photos and show them to you soon.