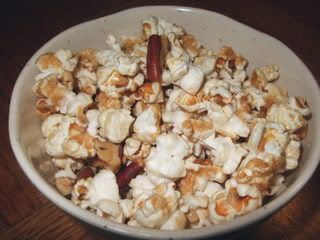 I'm making
Caramel Popcorn
today! Since this batch is for Christmas (it's going into gift bags for our neighbors), I think I'll make it with red coloring and cinnamon. Then, just to be ridiculous, I think I'll add some chocolate and snowman marshmallows after it's cooled. Yum!
I'll be back later with photos, at least that's the plan.
What are you making, doing, or prepping today for the holidays?