I have been a cat person from birth. Turns out I'm not the only one in the family.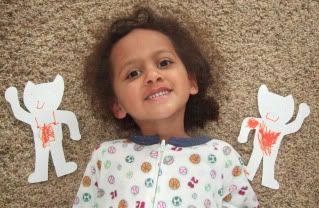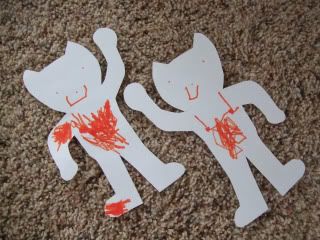 I love the overalls, don't you?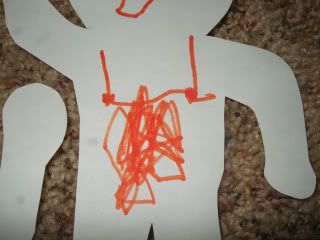 This is Susie...but sometimes, she gets named Huckle for a few days. She's the best robo-kitty
ever
.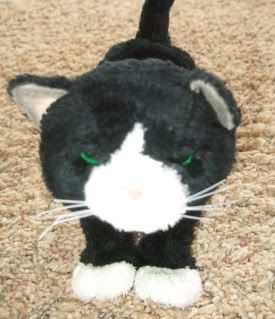 If imitation is the highest form of flattery, then all of cat-dom oughta be happy.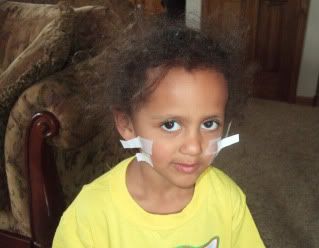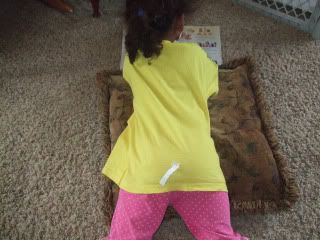 So far, this guy is not impressed...unless she's got a sack of cat treats.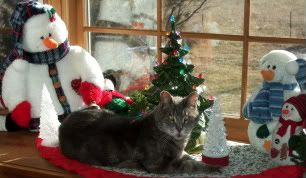 That might change come Christmas Morning...she's making him a
present
. A catnip mouse with a long long tail, so she can pull it whilst he chases it.
Well, maybe.