Do you get this magazine? Do ya? Do ya? (If you don't, they sell them at Walmart, up by the check stands-you can just take a peek!)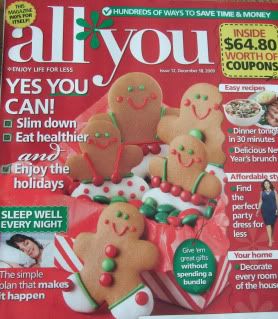 Did you see this article? Did ya? Did ya? (It's on pp 78-83)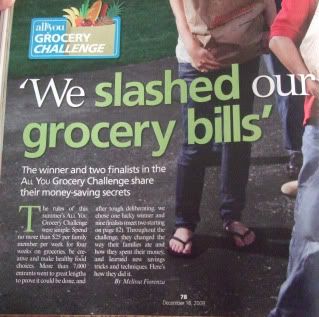 Could you see the pictures of the finalists? Could ya? Could ya? (You might need a magnifying glass - they're teency photos!

That's me! That's my fifteen minutes (seconds?) of fame. So far, I haven't had any trouble with paparrazi or fans stalking me or anything. And, considering the challenge, I think it's fitting that my photo is on the back of a Starbucks coupon. I don't drink coffee, but I'm flattered, all the same.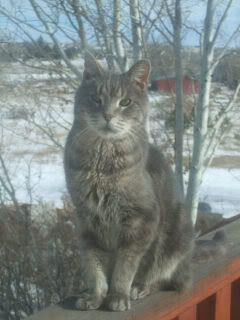 I hired on Mr. Morton as my bodyguard/cat. He's affordable (will work for tuna water), and he's doing a great job. All is calm at TenThingsFarm.