Back in the day, I went to cosmetology school. I planned to get licensed and work at 'beauty' to put myself through college. Then I got some grants and a scholarship, so I was able to go to school full-time.
I learned a little about cutting hair, and not much else. I can do a perm OK too, but that's about it.
Little Bit's hair had become uneven, and the ends tangled easily. It was time for her first trim.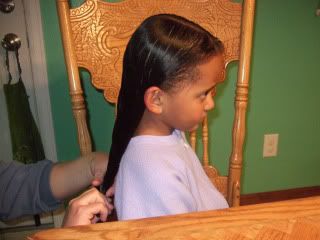 Being very still for mama.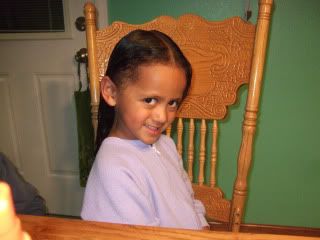 Is it going to hurt?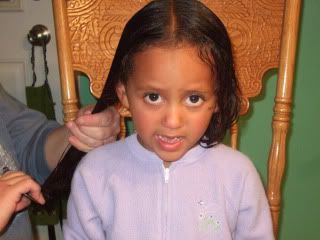 No - it doesn't. Whew!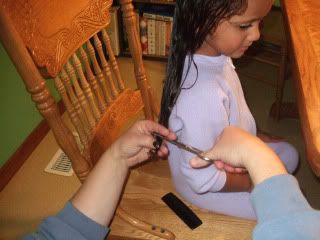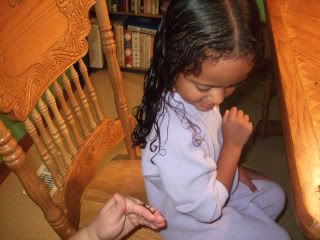 We removed an inch at most, but it's more even now, and easier to style.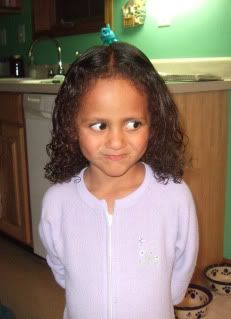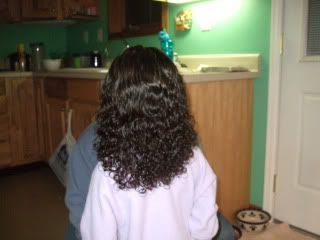 A couple of supermodel spins, and we are all done!