I think
this
is just the cutest thing.
Here's my version: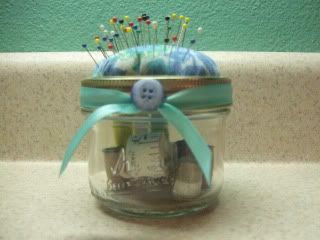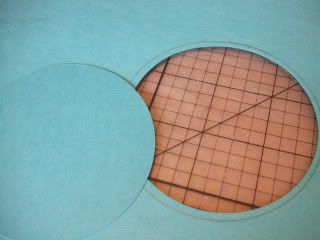 I think this would be a great gift for someone who doesn't really sew. If you used a larger jar (say, a pint) you could fit a little pair of scissors in there, and the recipient would have everything they need to mend a tear or sew on a button.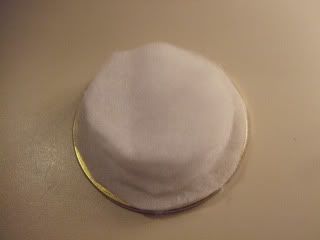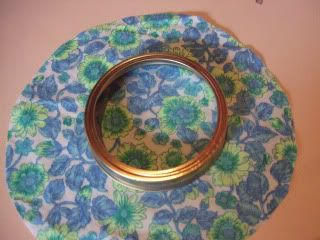 For a quilter, maybe fill the whole bottom with quilting pins (because I think you use a lot when you quilt, not that I know from experience just yet) or safety pins. Make sure, though - I'm just guessing.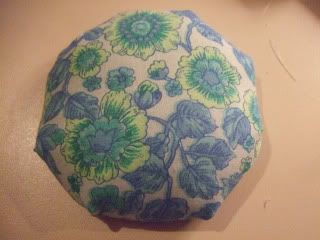 For someone new to sewing, you could use a big jar and put a whole project in there! (Maybe instructions and materials for a sock monkey?) I think the possibilities are endless.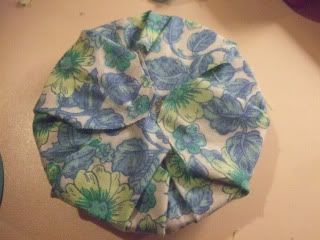 I used an older wide-mouth half pint jar for mine, filled with a few notions.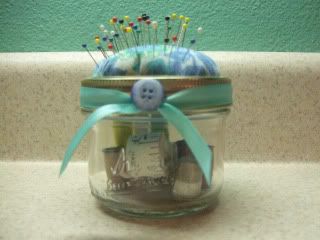 All I know is that this was really easy, fun, and I really like it. I want to make more, so maybe I will. Then again, I saw this
Sushi Pin Cushion
, and this
Cactus One
...