Little Bit really loves her birthday flashlight. We've switched out the rechargeable batteries a couple of times already. She plays 'camping', she helps me look for things (even in broad daylight) and each night she asks,
"Mama, would it be alright if I read in bed for a while?"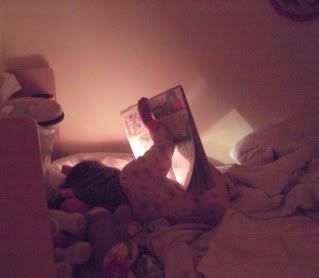 Sure, Honey. You go right ahead.
Sweet dreams, Little One.