It's a beautiful time of year for a drive in the mountains. We headed out to Victor, Colorado to look for fall color and do a little exploring.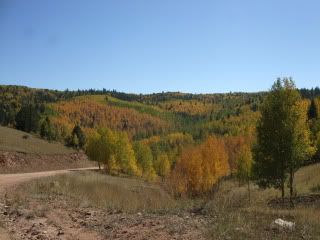 I love the old mines and the old equipment, but I shudder to think of being underground in such a remote area doing such dangerous work.
The scenery was breathtaking...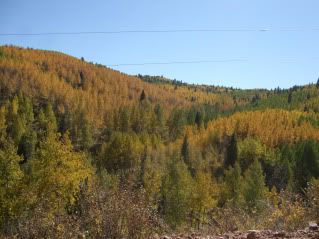 ...and we weren't the only ones enjoying it.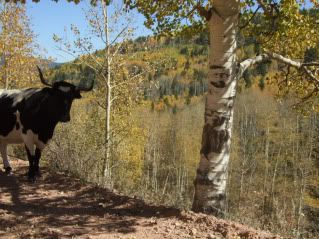 We stopped at Skaguway Reservoir, just to check it out, and fish, just a little!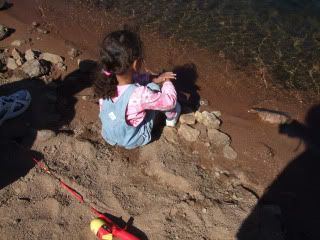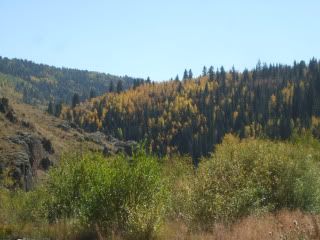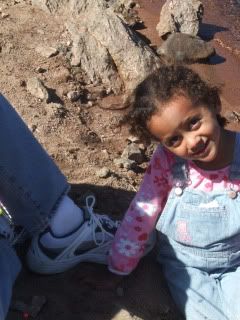 More lookie-loos!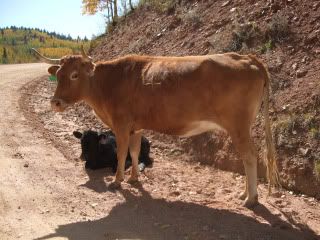 Talk about breathtaking views!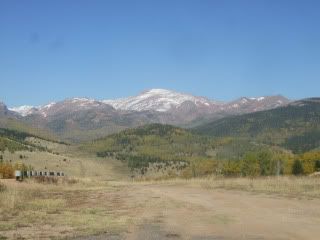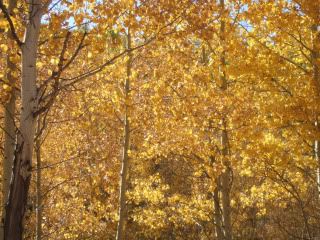 We stopped at a little playground, which Little Bit quickly named 'Mountain Park'.
There was a big green tunnel...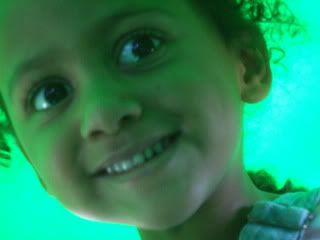 I'm having flashes of Winnie the Pooh, stuck in Rabbit's doorway, but I made it through just fine.
Super Twisty Slide!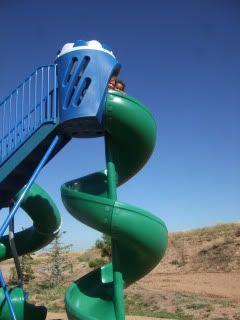 Whee!!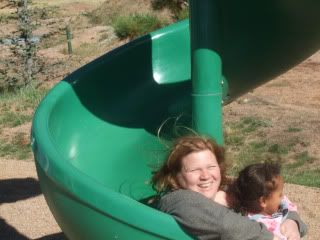 Then, we headed home, after stopping for some lunch...some bookstore browsing and a quick flit through the supermarket. It was a nice break from routine on a gorgeous autumn day.