My friend MaryBeth told me how to do this. Then, my friend Erin gave me some Peppermint, so it seemed like the right thing to do!
You need vodka, peppermint, a jar, and a way to macerate (fancy word for 'smush up') the peppermint.
Strip clean leaves from the peppermint and put them in the bowl.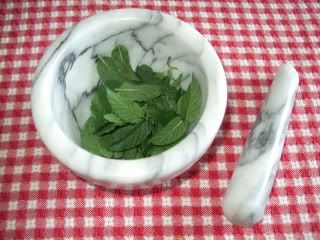 Commence to smushing.
Continue smushing until you have a bowl of 'ew'.
Put most of the macerated peppermint leaves into the wee little jar. Then, put some of the vodka into the bowl. Slosh it around to rinse out the remaining peppermint, then pour that into the wee little jar.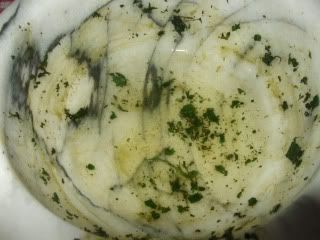 Top off the wee little jar. Cap it, give it a shake, and then put it in a cabinet where you'll see it often. Whenever you see it, give it a little shake.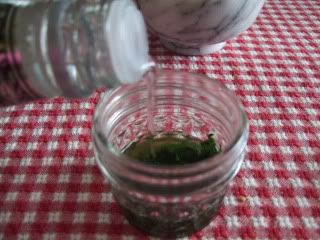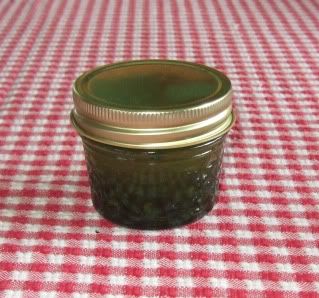 In about six weeks, I can pour the whole mess through a coffee filter and I should have peppermint extract. In all honesty, it's already smelling like peppermint extract, but I'm going to give it time to develop a nice, full bodied flavor.
If you have a patch of mint, give this a try! You may never have to buy peppermint extract again!