We have some crabapple trees planted in the orchard to help with pollination, to give the honeybees a little extra nectar, and because goodness gracious, they are just so pretty!
They were starting to drop their fruit, so we picked the rest of the fruit and made these: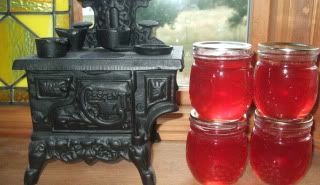 They have so much pectin that you don't have to add any, and they jelled just fine. The flavor is really nice too.