Sweet cherries are so good fresh, but we just can't eat them all. We put some in the freezer for winter eating.
Stemmed, rinsed, and ready to be pitted.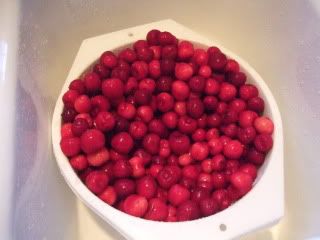 About this time each year, I think that the cherry pitter is just about the best thing ever invented. For a few years, I didn't have one, and used a paring knife. This is much faster, much better too! You load this hopper with cherries...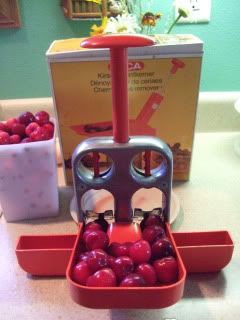 ...gently push down the plunger.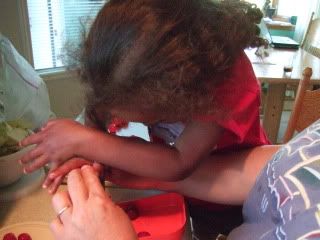 Repeat, repeat, repeat.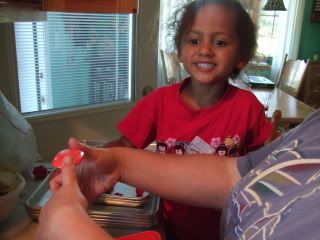 The pitted cherries roll onto a plate, and the pits fall into the little side 'wings' of the pitter. It's
AWESOME
, man!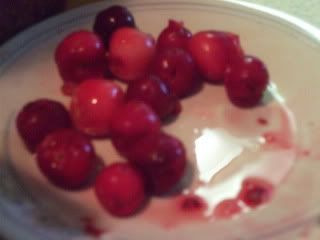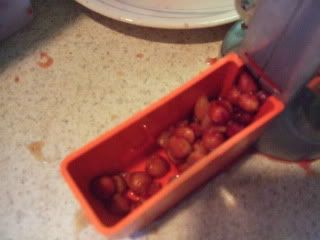 We simply place them onto trays and freeze them. When it's time to eat them, we let them soften a few minutes, then eat them as a snack. They're like little cherry all-fruit popsicles!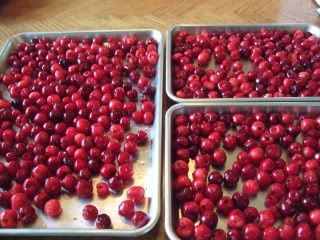 Once they are frozen, we pack them in freezer containers, label and put in the deep freeze. I have nine boxes stored away for later, and tonight we start on the sour cherries!
What are you harvesting these days?