I've already started putting things up this year - the garden is early, and productive.
These are sour cherries, soaked in a sugar solution, then dried.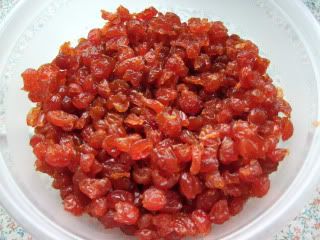 This syrup is a by-product of soaking the cherries.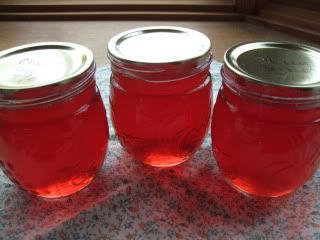 So is this jelly...provided the pectin kicks in and it actually turns it into jelly. Right now, it's more of a 'sauce', hee hee.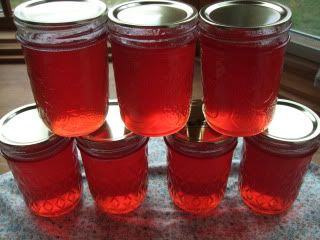 Seven quarts of green beans.
Seven pints of dillys.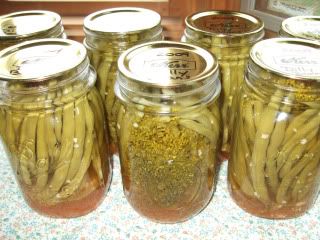 Finally, a dehydrator full of zucchini...except that it's sticking to the grilles, and I'm not sure I'll be able to get it off in pieces. I may have to try again with thicker slices. They are tasty, though - we sprinkled them with just a little seasoned salt beforey drying. Yum!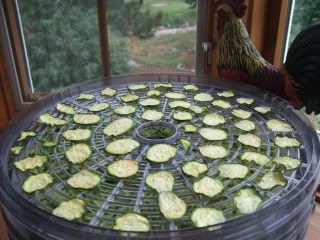 And in completely unrelated news - this is our next-door neighbor's out building.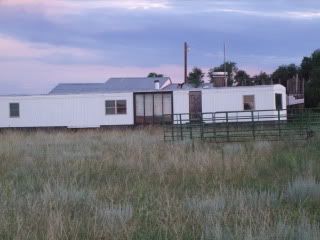 Look who is on the roof!