Things are moving right along in the garden and orchard - thought I would share a few photos!
Peeking into a wall-o-water, the tomatoes are coming along.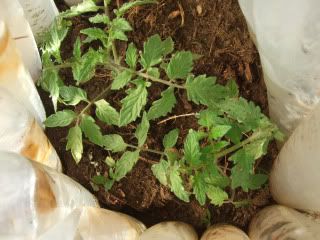 The peas are finding the strings and starting to climb too.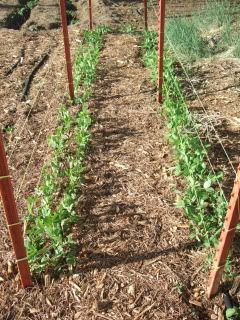 We'll be eating home grown lettuces soon!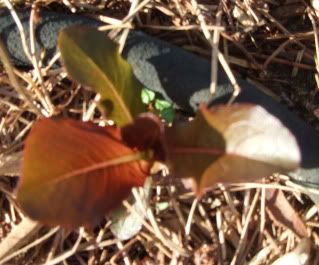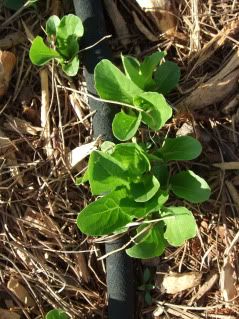 The potatoes just keep growing. I've been filling in the trenches as they get taller, and they are keeping up just fine.

Lots of other things are growing as well - the green beans and corn are up, the squashes are peeking through the ground, and the limas, cowpeas and fava beans are up too. We have cabbages, carrots, beets, squashes, melons - if they all do well, we will have a wonderful harvest.
Oh, and check out the orchard: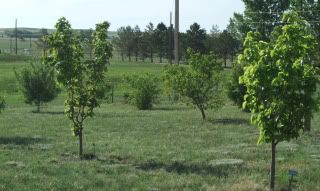 Teency apples:
Looks like it will be a good cherry year too.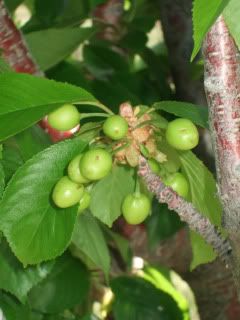 We have some thyme by the front step - it's really pretty this year!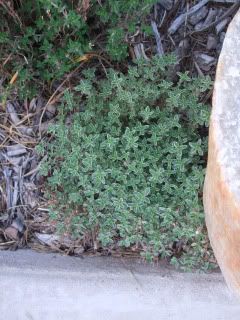 Finally, all the rain has kept the flax very happy. Pretty, yes?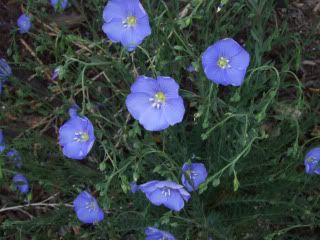 How is your garden? What are you growing this year?