We tried a new lake the other day. This one is actually in the middle of town, but the views are lovely.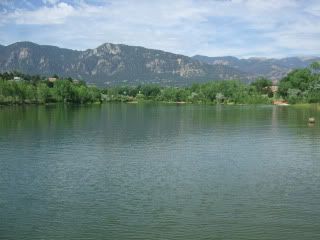 Hey, Little Bit...that's not bait.
"I'm hungry, mom." (We have been there almost five minutes, so that's probably true. She's a growing girl, after all.)
We're hungry too!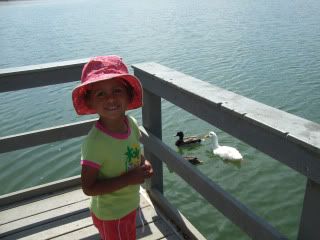 We fished a while, but no bites. It didn't look like anyone else was having any luck either. Somehow, I managed to get the line tangled inside my reel, so I'm going to have to take that apart and figure out what happened. We did have a nice time trying different lures, feeding those ducks, and just relaxing a bit.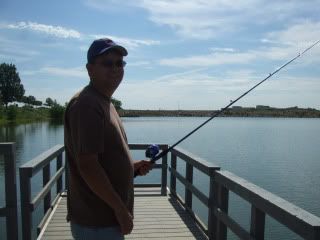 We aren't even sure what is in this lake, though we did see a turtle. And a loon...and the ducks. We'll have to try another day, because we're plumb wore out!