These pictures were taken when the seeds had been in the soil for about one week. Take a look!
lemon grass
thai basil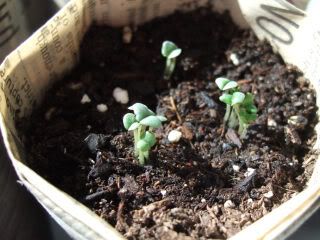 stevia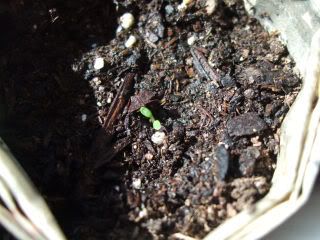 flowering kale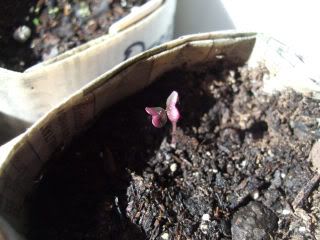 Now, tomatoes are sprouting, along with watermelon, gourds, leeks, peppermint - it's so exciting! I take the plastic off during the day so they can breathe a bit and soon it will be time for the grow light.
Meanwhile, here's the alpaca manure in the big trench. It is not wet - it's just darker because it's so rich. The foreground is shallow - we'll be planting strawberries there. It's deeper toward that back. That will be for blackberries and asparagus. (once we add more soil and manure)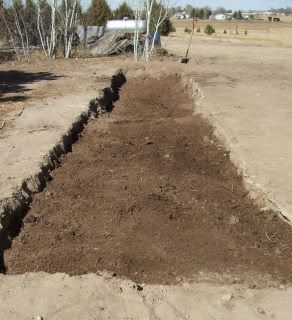 These are the
honeyberries
that we got from freecycle. Those teardrop shaped green bits are all buds. It looks like we will have a great yield!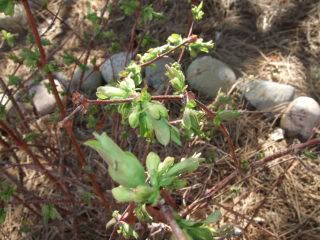 What have you planted? Got sprouts? I want to hear all about it!