Remember a while back when I made bagels? This is what they looked like after baking.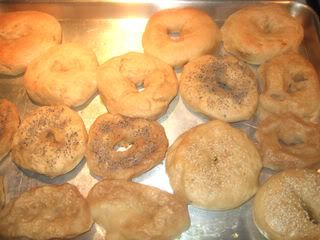 Awful, awful, awful. NOT pretty, and not good either.
This afternoon I tried again, with a different recipe.
The onion ones are a little lumpy, but they taste good. I added the onions late in the process, because I split the dough to make two flavors.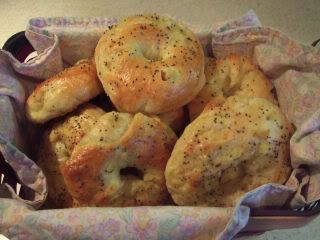 The others are sesame. Ain't they purty?
We worked outside a bit today too. We put in rhubarb, asparagus and strawberry sets. Poor little pale little strawberry!
They all look like that, bless their hearts. I think a little sunshine will do them good!
Hope you had a great weekend. Have a wonderful week too!