Little Bit has started to get really interested in drawing. Leave a scrap of paper where she can get it and she'll make you something!
She likes pencils, pens, markers, paint - any medium is just fine. A few days ago we got out the watercolors and some real live watercolor paper. This is a little of her work: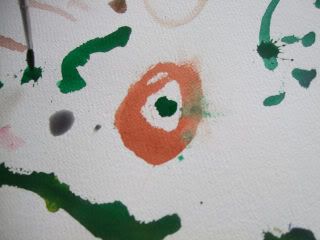 See the orange circle with a green dot? That's an orange. With a stem.
(swoon!)