Yesterday I was washing a few dishes in the sink, then cleaning the stove top. Little Bit ran for her step stool and seized the opportunity to wash a few dishes of her own.
"I'm the Mama now, OK? And you're the baby." Except she doesn't say baby - she says behBEH. It's so cute, I can hardly stand it.
So, she's washing dishes, just like all Mamas do, and talking to her behBEH, like all Mamas do.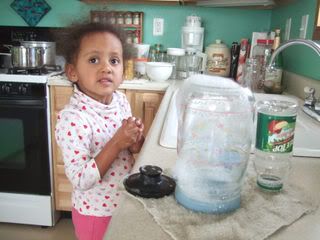 "Did you pick up your toys yet, behBeh? Maybe we'll go to town later and I can drive and you can sit in the car seat, behBeh. Aww, you're a good behBEH, do you want some snackies?"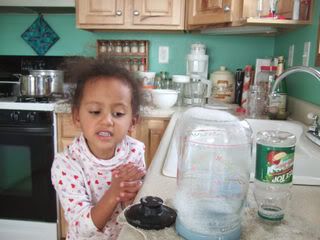 I have
never
said 'snackies'.
Ever.
Apparently, rinsing is optional for this Mama. I sure do love watching her work.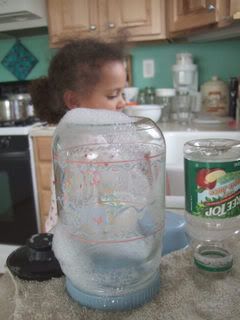 So, do you think she'll still be interested in helping with dishes when she's old enough to have that as a chore? Neither do I.
-behBEH.