Do you know what 'tapas' are? They're little snacks - just a bite or two of something. Well, I have a bunch of little bits and snips to post. None of them are really enough on their own to make a whole post...so they're tapas!
Here's another salad - greens, warm sliced turkey, pecans, dried cranberries, croutons, sprouts and poppyseed dressing. Yum! I had it with a whole-wheat pumpkin muffin.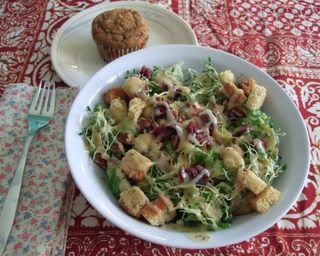 We found this monster in the hen house the other day. (lower right, but I bet you figured that out)
It was a double!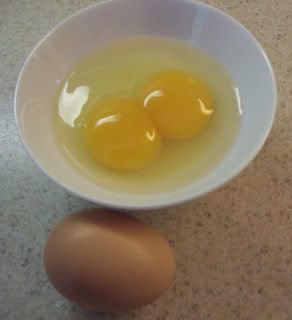 When it's been colder, we've had a fire all day, and I've been cooking things on the wood stove sometimes. It's really fun! Makes me feel like Laura Ingalls, just a little bit.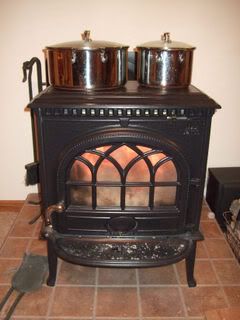 And...the other day, I cooked up some blue potatoes.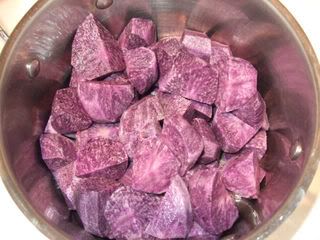 When they were cooked, I made them into mashed potatoes. As odd as they look here, they look even more bizarre with gravy on them. They taste really good, though!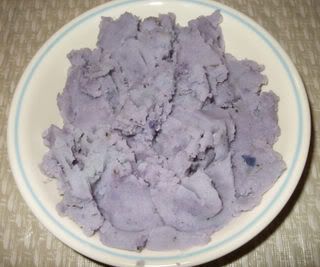 (Wow, that really looks like a bowl of play dough, doesn't it?)
It's been unseasonably warm here. It was sunny and 59 today. (windy though) Also, I've been clearing out our basement, selling stuff on craigslist. So, those things have contributed to my recent non-blogging. Still, I love y'all to pieces and hope you're doing well. How's the new year treatin' ya, anyway? Leave a comment and let us know!