A few days ago, Little Bit and I took advantage of an especially warm, sunny winter day to dig some parsnips, horseradish and turnips. (Well, they might have been rutabagas - someone took my row markers!) On that day, I could say that we finished with the garden.
While we were out in that sunny warm winter day, we also got some fresh dirt for the worms. Once the worm farm was 'changed out', we got out a planter we'd picked up on clearance a while back, a few craft sticks and some seeds. We're going to use that awesome worm dirt to do a little planting.
This will be our little kitchen herb garden. We planted chives, basil, parsley, cress and cilantro. I was going to put in some corn salad too, but it would have been too crowded.
We use craft sticks for plant markers, in the house and out in the garden. Just write the name of the plant with a sharpie, then stick it in the soil. They work great! (Would you look at that gorgeous dirt?)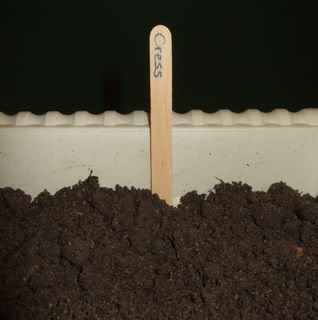 Once we were done, we pushed all the plant markers down level with the top of the planter. We covered it with plastic wrap, to hold the moisture in until the plants get sprouted.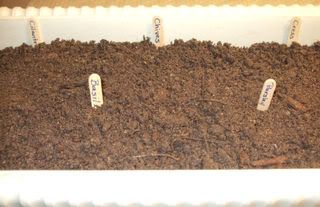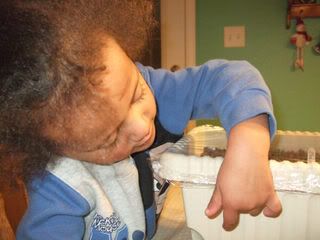 You know what I love? Every morning when Little Bit wakes up, the very first thing she does is scoot a step stool over to the window to see if the plants have sprouted. That just makes my heart SING!
Are you growing anything right now? Are you planning your outdoor garden yet? What will you be planting?