Merry Christmas, one and all! I hope your day has been exactly what you hoped for. Ours has been
not quite as planned
, but still, a wonderful day!
We didn't tell Little Bit yesterday that Christmas was today, so she slept in. Actually, we all did. Hubby is (not exactly) recuperating from a nasty cold, I needed the rest, and so, at the crack of nine (heh) we finally woke up to a lovely Christmas morning.
Lovely, (snuffle, snort, sneeze) except that Hubby was not feeling better. We've put off Christmas Dinner until another day. Hopefully our neighbors (who were supposed to come eat dinner with us) aren't too disappointed. :(
* * *
Lots of people have asked Little Bit what she wants Santa to bring her. Each and every time, she has said she wants a stocking, with a candy cane inside. Santa brought her a lovely stocking, and there was a candycane...actually, two of them...and a few other lovely surprises!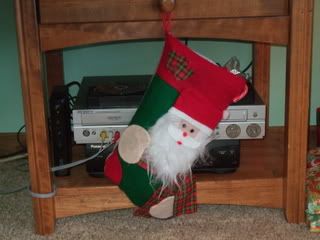 Friends and family nearly drowned the poor child in gifts.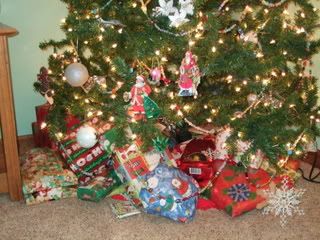 She loves everything, and I think she's played with every bit of it at some time today. We all had a nice time opening gifts together. Once the presents under the tree were opened, we went downstairs for the big surprise.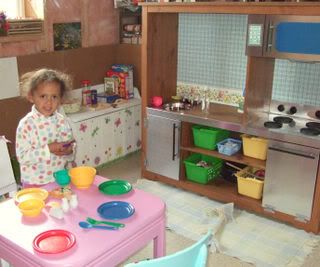 Lots more pictures of Little Bit's Christmas Surprise are
here
. Go check it out!
And please, do have a Merry, Merry Christmas, and remember to send lots of love to the ones you hold dear. :)