According to the weather predictions, there was a chance that we'd get some snow today....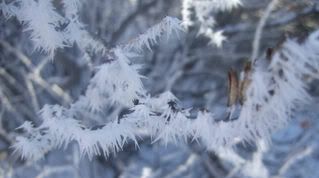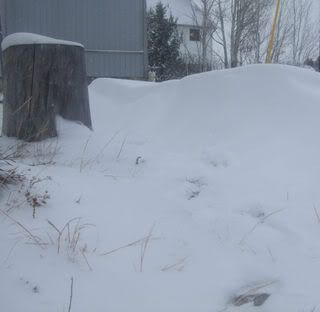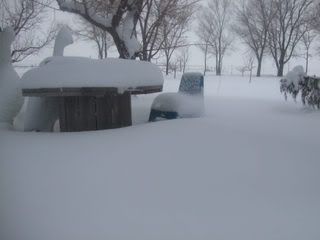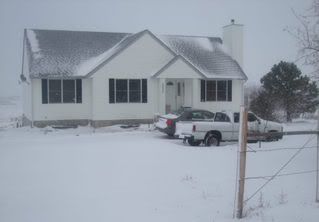 ....and we did!
It has drifted a bit, so it's hard to say how much we got, but a town about 15 miles northeast of us got 15 inches. Then again, the city that's 8 miles west of us barely got a dusting! If I were guessing, I'd guess 5-6 inches fell here, enough that the trees and plants will get some much needed moisture. It was pretty windy and blustery today, so we only went out a little to play. Tomorrow it's supposed to get up to 50 degrees, so we'll probably be out more. I made a pot of turkey noodle soup today - I bet it'll come in handy tomorrow!
Let it snow, let it snow, let it snow!!