Hello, Dearies!
Apologies for the lack of posts of late. I was too busy having fun (though this is really fun too!) to get any posting done!
So, without further ado, a few photo highlights from our trip!
The very first day we were there, we had a birthday celebration. Happy Birthday, little one! Three is a lot of years..she is already talking about things she used to do when she was little!
My brother, AKA Uncle Bill, has a cute little place in the country where we stayed. It was so peaceful and pleasant. We wandered the property, saw deer, and we found a persimmon tree! We also picked up hickory nuts to bring home (more on that later!) and we were encouraged to take all the late tomatoes and peppers that we wanted! We were short on space, but we brought home a few tomatoes for eating and some gorgeous peppers!
We did a lot of fairly 'low-key' things for fun. One fine morning, we went out into the already picked popcorn fields to do a little gleaning. The deer had already found a lot of the popcorn, but it was still fun!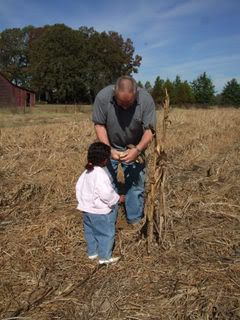 I spent a little time away from family, meeting up with a dear friend and 'antiquing'. Can you imagine? An enamel pressure canner!
Me, with my dear friend R.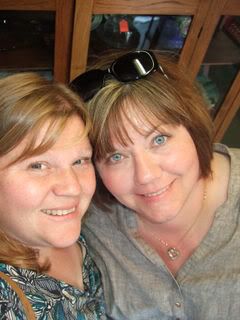 That afternoon, we got all the 'little girls' together to play at the park. They were so cute together!
My little bit, baby M, and little B.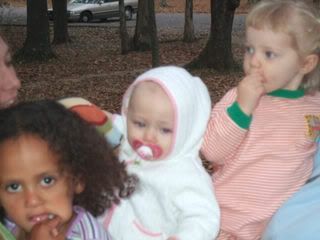 We went to "The Home Place" at Land Between the Lakes. It's a working, historical farm. I talked to one of the ladies for quite a while, and learned a LOT! We enjoyed touring the homes and learning a little more about life in the area in the late 1800's.
And...there was dress-up!
There was a quilt display in the gift shop...this one is called 'bugs in a jar'. I want to try making one some day!
Little Bit and I, with my Mom and Brother at The Home Place
Murray, Ky. is a smaller town - no Starbucks, but they have Hello Kitty!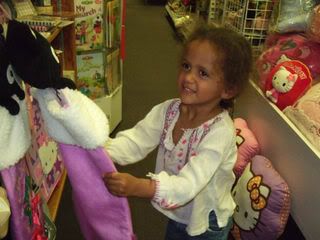 We walked around a bit at the University too. Hubby and I were both students here - it's where we met.
We also went to Paris, and saw the Eiffel Tower! Okay...Paris, Tennessee. But still, that's a nice tower!
Saying goodbye to Uncle Bill.
There are more things to share, but at least now you have a quick summary of our vacation! We had a lovely time - it was just too short!
More soon!