*Thankfully, I was able to get my pictures to upload tonight. I've been trying for a couple days now. Sorry for the delay!*
My mom used to make these when we got our first bit of green beans and potatoes from the garden. Yum yum yum yum yum! It's an easy recipe, too!
Melt a little bacon grease in a pot. Alternately, cut a piece of bacon into small bits and cook it in the pot. If you can't or won't do bacon, you can use another oil, but the bacon flavor really adds a lot.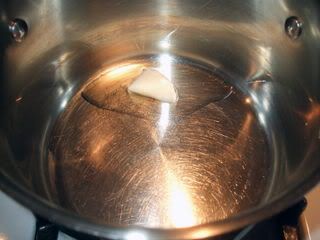 Add a couple chopped onions (these are from our garden!)and cook them with low to medium heat, so they soften and get bits of brown here and there.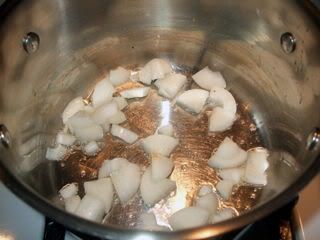 Add about a cup of water and about 3 cups snapped fresh green beans (these are from our garden too!).
Simmer for a while...about 20 minutes is good. Then add fresh potatoes (I had one 'wild' potato plant in a row, so I didn't dig any of the potatoes we planted this year, but yes, these are also from our garden!). Scrub them, cut them into bite-size pieces, and simply stir them in. See that blue one? Isn't it gorgeous? Also, you'll probably need another cup of water at this point. Add a little salt, put the lid on, and simmer until the potatoes are done.
There you go!
We had these with turkey kielbasa and fresh cornbread - yum yum yum yum YUM!!