Some parts of our garden are growing really well, while others are struggling. Here are some fairly current pics!
Summer squashes and cukes to the left, the rest are potatoes.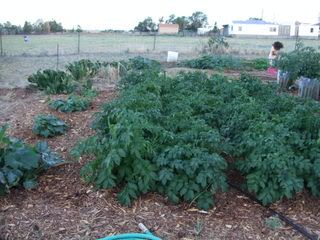 Napa cabbage, broccoli, cabbage. They are growing slowly, but the are growing!
Little cabbage heads!
Tomatoes, with a row of broccoli down the center.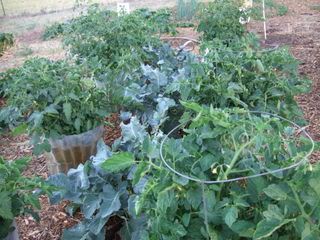 Pumpkins, Winter Squashes and Melons.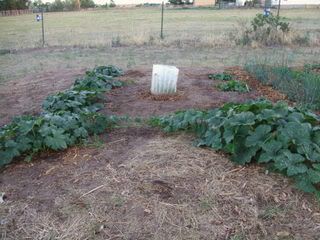 Onions, carrots, greens and blackeye peas, all on 'new' garden. Along the very front of the photo are some little bits of some things - beets, parsnips, rutabaga, and chard.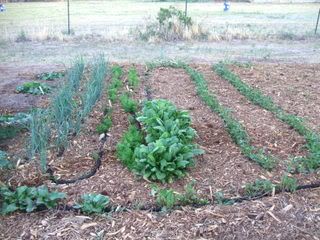 A late planting of green beans. The rabbits (or was it the deer?) found them when they were just starting, nipped off leaves, and they are very slowly recovering. Mew.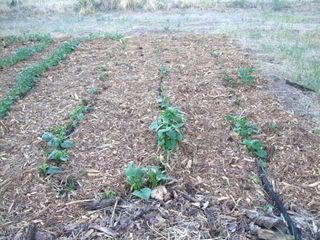 The earliest planting of green beans (which we are eating now) and the sweet corn. Sweet corn is just starting to tassle - woot!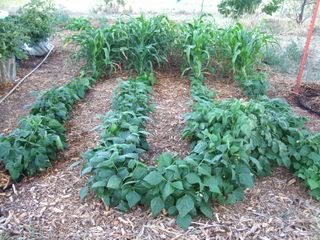 First plantings of onions, a few carrots, some lettuces and greens. To the right used to be peas, but I just pulled them last weekend, and planted cabbage, carrots and spinach for late picking. I put in a few more green beans too, I hope they have enough time!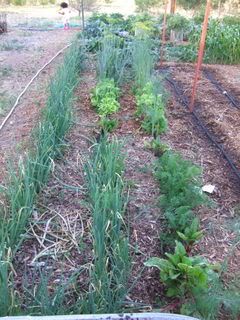 The whole deal (it looks nice from a distance!)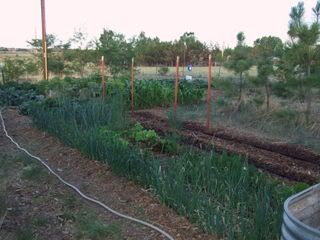 And, a bit of harvest!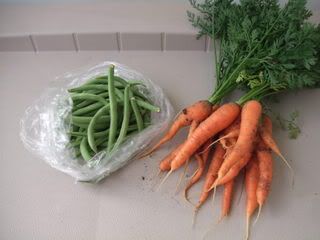 So - how does your garden grow?